About Walton Transport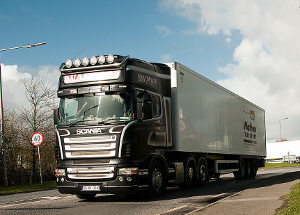 Walton Transport specialises in refrigerated haulage throughout Ireland, the UK and Mainland Europe. We offer our customers the premium service they demand for all their temperature controlled transport needs.
COMPANY HISTORY
Walton Transport is a haulage company, based near Kilkenny, Ireland. Walton Transport has been servicing the Irish and U.K. market specialising in chilled and frozen food deliveries, for over ten years.
Walton Transport also services the continental market, with deliveries to Belgium, France, The Netherlands, Denmark or wherever our clients have demand for deliveries and collections.
Delivering daily between Ireland and the U.K., we provide a top quality reliable service, with equipment that is always clean and maintained to a very high standard.
Walton Transport offers a comprehensive and professional solution to all your refrigerated transport needs.